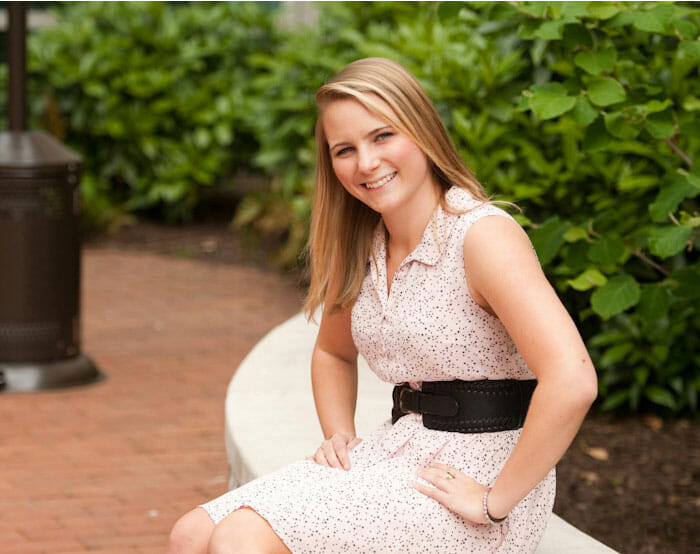 We had the opportunity to do the photography for several graduating high school seniors from Potomac School in McLean VA not too long ago,  and it really was a great experience. All of the young ladies and young men were truly a joy.  I really got into trying to capture a variety of looks in a short period of time and bringing out each  individual personality. We felt like we made many new friends and look forward to doing it again, and again.
This is the 8th senior that we photographed on this day.
It was pretty cool to find out that several of the seniors are interested in photography, music, oil painting (like me) and other interests. I'm sorry that I didn't get a chance to visit the school's art show while I was there because I found out that two of the seniors have their own photography in the show. They all seem destined for greatness and it was a pleasure to get to know them a little bit and have some fun with the camera.
The parents were great too, and we would like to thank Barb Wheeler for being the driving force and inspiration behind making this happen.
I also met some of the alumni while we were there. Dave Moses, I believe this is the proper spelling, shared that he played the drums the night before with two international celebrity musicians at Potomac school the night before.  These two guys play bass and drums with the Gregg Allman Band and with Derek Trucks and Susan Tedeschi. Wow!  The Potomac School seems to be an incredible opportunity for students.
Below are only a few of the moments that we captured.  We have many more!  Please leave a comment at the bottom.  Thanks so much for visiting!
Mark Lovett
Mark Lovett Photography
301-873-4701
Gaithersburg,MD